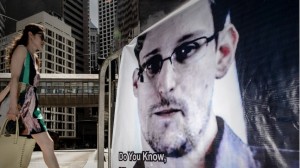 From an old story on Global Post on Ecuador granting Julian Assange assylum:
[A]ccording to numerous international and Ecuadorean human rights and press freedom groups, that is exactly the scenario now unfolding in the tiny South American nation whose support the 41-year-old Australian was eulogizing.

They accuse President Rafael Correa, who last week granted asylum to Assange, of a campaign of intimidation and harassment against any media that have dared to criticize his administration.

The attacks have included the closure of radio stations and magazines, lawsuits resulting in jail terms, and constant verbal broadsides against journalists.

Correa's detractors claim these have created a climate of fear and self-censorship — and even put lives in danger.

"The government is clearly inciting violence against journalists," Juan Carlos Calderon, editor of investigative news magazine Vanguardia, told GlobalPost. "And there is a fear of being sued by the government. Bear in mind that the government totally controls the judiciary. Correa uses the courts like a whip. Many media have decided to just survive, and are not doing investigative journalism."
The president routinely refers to journalists in general as "liars," "corrupt," "mediocre" and, most creative of all, "ink murderers." In recent months, he has taken to targeting individual reporters on TV, brandishing their photos, Ricaurte said.

Predictably perhaps, there have been a series of unresolved threats and attacks on journalists, including the slaying of photographer Byron Baldeon last month, the first killing of a journalist in Ecuador in years.

The murder appears to be the work of organized crime, angry at being exposed by Baldeon. Nevertheless, Ricaurte believes the killers may have been emboldened by the government's hostile rhetoric.

Separately, the Correa administration has come out with a raft of laws making it all but impossible for independent journalists to carry out their work.

One bans electoral coverage "in favor of, or against" a candidate, party or political philosophy. Another prevents anyone owning 6 percent or more of a news outlet from having other economic interests, throttling the flow of private investment to journalism here.
Last Friday, Ecuador legislature passed a restrictive media law by a 108-26 margin that was heralded by the country's President Rafael Correa.

The bill contained 119 articles, according to a report from the Associated Press, one of which outlawed so-called "media lynching" which the law stated was having negative effect on person or institutions image without sufficient evidence. Criminal charges can be brought against journalists who violate the law.
QUITO, Ecuador – Creating official media overseers, imposing sanctions for smearing "people's good name" and limiting private media to one third of radio and TV licenses, Ecuador's congress on Friday passed a restrictive new media law championed by President Rafael Correa.

The country's privately owned media, which is largely in opposition hands, joined press freedom groups in calling the bill an authoritarian measure to control dissent.

It passed by a 108-26 margin in the Correa-controlled congress.

Its sponsor, lawmaker Mauro Andino, said the proposal would protect freedom of speech, but "with a focus on everybody's rights, not just for a group of the privileged."

Carlos Lauria, Americas director of the New York-based Committee for the Protection of Journalists, said the legislation "could severely limited freedom of expression" by giving the government ample discretion to sanction dissenters and thus "opens the door to government censorship of the press."
– Murray Waas
Save